Stratpoint CEO MR Dela Cruz on ANC Market Edge
Stratpoint CEO Mary Rose dela Cruz sits down with ANC Market Edge's Michelle Ong to talk about Stratpoint's role in the digital transformation of its customers, how the market is ripe to level up its tech initiatives, how the IT industry can contribute in managing a pandemic, and being a role model for women in tech.
Stratpoint and Confluent work together to design, architect, deploy and manage enterprise data streaming solutions for customers.
read more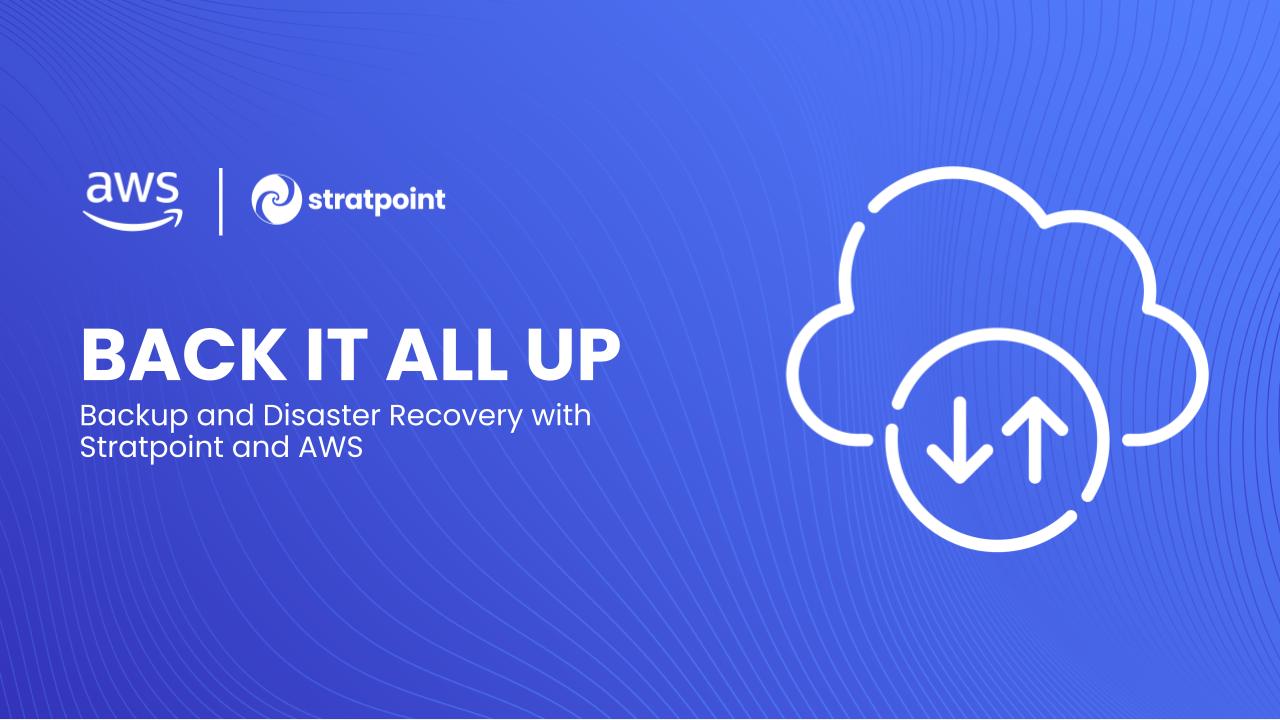 Find out how you can leverage AWS to protect your organization with a backup and DR strategy.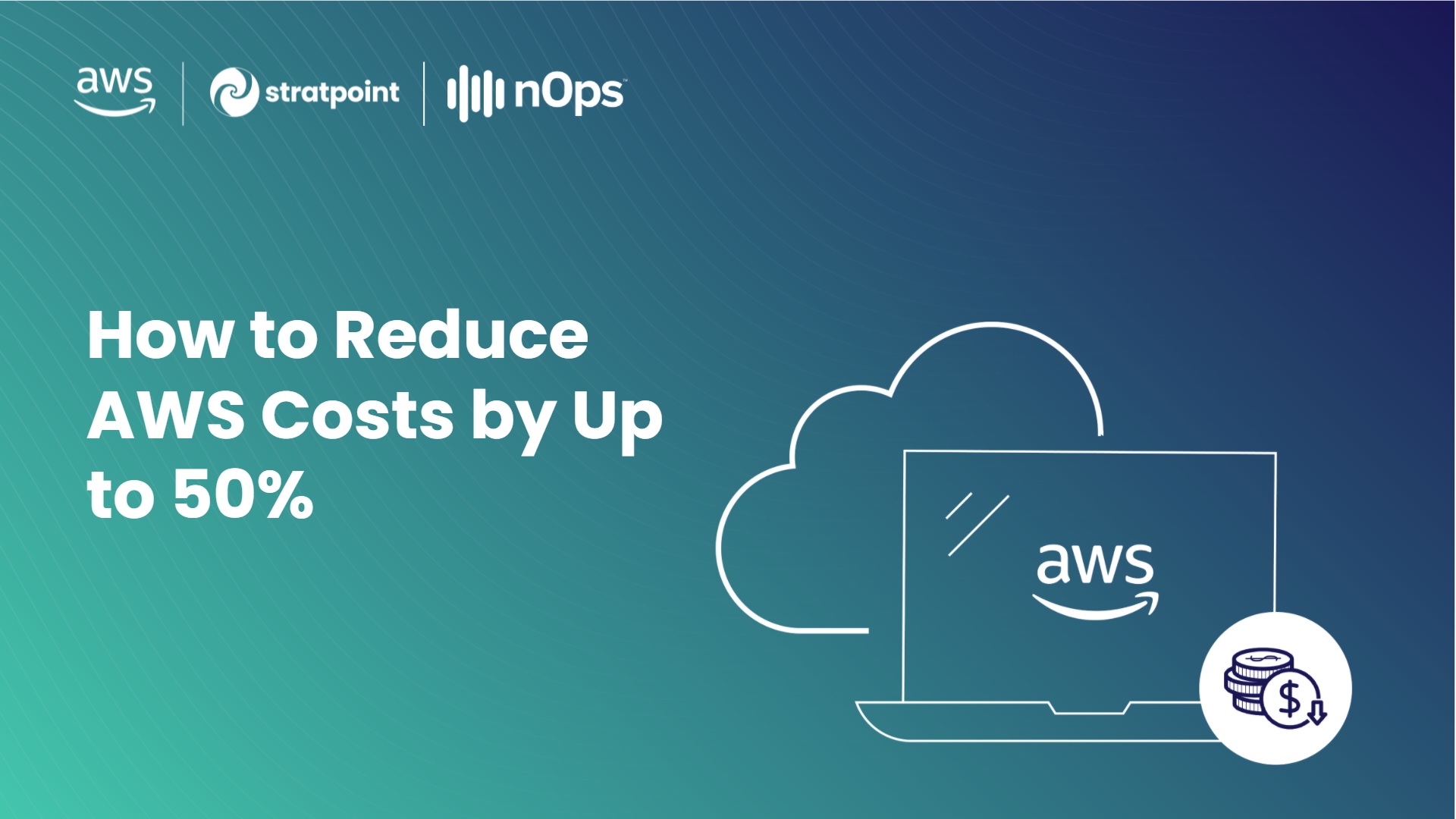 Learn about how cloud management tool nOps enables you to cut down on AWS spend while helping you maintain an infrastructure that is secure, reliable, efficient, and operationally excellent. Presented by Stratpoint, nOps, and AWS.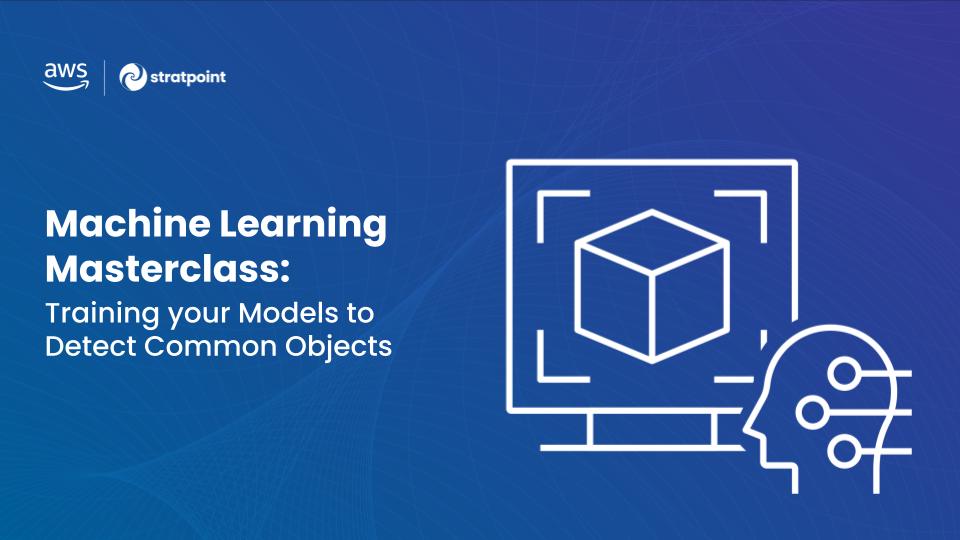 Learn how Amazon Rekognition enables apps to detect, remember, and recognize objects, scenes, and faces in images. Teach your models to identify everyday objects in videos and train custom datasets with personalized labels.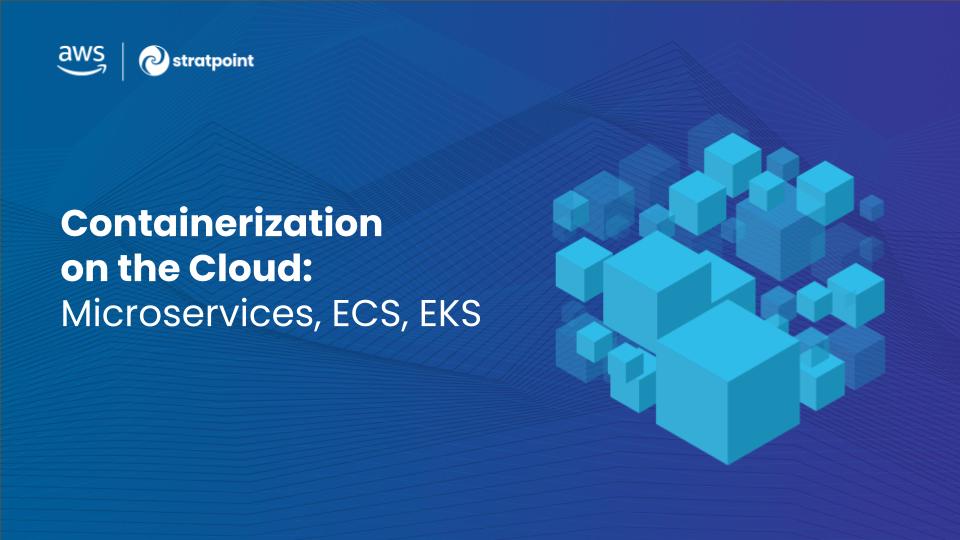 Understand and build applications using Microservices and Containers, learn the benefits of going Serverless, and establish an infrastructure that will respond to ever-changing business needs.
The world is taking big data to the next level — to improve human lives and maybe even change the world.
read more
Big Data is a worthwhile — albeit complex — initiative. Here are 6 Big Data Best Practices to guide you as you launch your organization's data project.
read more
The road to becoming a data-driven organization starts with a data culture. Here are 5 common elements found in a data-driven culture.
read more
Stratpoint partnered with De la Salle University in an academe-industry initiative through a Stratpoint-led data engineering course covering big data technologies.
read more
A Psychology student shares her experience and tips on working as an intern in Stratpoint in a virtual setup.
read more
We may be physically apart most of the time, but Stratizens find ways to stay together in the ways that matter.
read more
Starting your Agile journey? Here is a comprehensive guide to the ins and outs of Agile.
read more
February was short but fun! Stratizens show the world some love all throughout the month.
read more
Stratpoint and Confluent work together to design, architect, deploy and manage enterprise data streaming solutions for customers.
read more
Companies like Uber, Spotify, and Amazon are built to withstand and pivot with disruptions. How do they incorporate Agile in their organizations?
read more
Stratizens were in for multiple treats all throughout December! Happy, happy holidays!
read more
Stratpoint Technologies and PHINMA Education partner up to bring more skilled professionals to the IT industry.
read more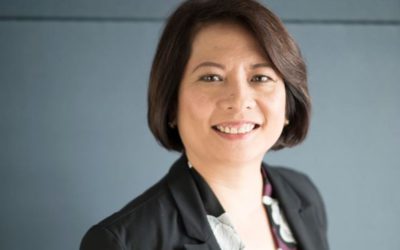 In this feature in Daily Tribune, Stratpoint CEO Mary Rose dela Cruz shares how the pandemic has radically changed the way business is conducted and how to take advantage of technology to scale and have a bigger chance of success.
read more
In this article, we explore how to build a car via the Waterfall methodology and via the Agile methodology.
read more
Stratpoint was named a finalist in the Tech Innovation Award for Cloud in the Channel Asia 2021 Innovation Awards, besting over 300 nominations from Singapore, Malaysia, Indonesia, Thailand, Vietnam, Hong Kong, and the Philippines.
read more
The Agile Manifesto emphasizes the importance of face-to-face conversation. How do we adapt this Agile principle as remote work becomes the new normal?
read more
In this feature in The Manila Times, Stratpoint CEO Mary Rose dela Cruz talks about IT as essential work, her professional and personal ambitions, and tennis.
read more
The Stratizens had an insightful and eye-opening talk with the one and only Mr. Francis Kong.
read more
The pandemic has disrupted and delayed many software development projects. But Agile teams pivoted early and are coping well in the new working environment.
read more
Stratpoint technology leads join the roster of industry movers and shakers in Softcon 2021
read more
The retail industry continues to be hit hard by the COVID-19 pandemic. But early adopters of digital platforms survived, and thrived.
read more
Here are some highlights in the Stratpoint CEO's interview on ANC Market Edge
read more
We put together outsourcing best practices that we've developed over the years and that we find are vital to the success of our projects.
read more
When engaging a third-party in an IT project, what is the right service arrangement? In this article, we explore the pros and cons of staff augmentation vs dedicated team.
read more
Technical debt is the cost of fixing an application in the future because you chose a cheaper, quicker, or more convenient but limited solution today. Learn how you can avoid incurring it with OutSystems.
read more
Documents, sheets, powerpoints, and everything else essential for work can be found in Google Workspace. Even before the pandemic happened, we in Stratpoint have been using Google Workspace for almost everything. If you're wondering what "Google...
read more
Mobile shops and e-commerce sites are now a bare minimum in the digital economy. To compete for a share in the consumers' e-wallets, brands need to keep up with technology trends in retail.
read more
Find out how a biotech company was able to launch a COVID app overnight by leveraging code reusability. You can do this too with the help of OutSystems and Stratpoint.
read more
Data breaches announced by big brands like Facebook and Google tell us that cyber threats have become too commonplace and dangerous. Protect your brand by keeping abreast with security best practices.
read more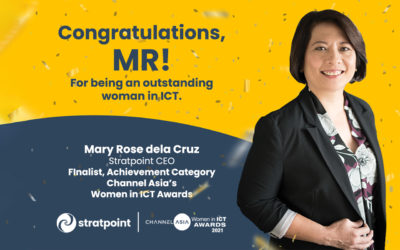 In the 2021 Women in ICT Awards hosted by Channel Asia, Stratpoint CEO, Mary Rose dela Cruz, was named a finalist in the Achievement Award.
read more
To launch applications fast and right, IT and business must work together in a multi-disciplinary application development team. OutSystems enables this cross-functional collaboration.
read more
When humans see an image, we interpret and recognize its components. How can we teach machines to automate seeing and how can we use this to make some of our tasks more efficient? Find out in this post about Amazon Rekognition.
read more
An MVP is central to an Agile approach to software development. But what is it, really?
read more
To understand what Agile is, we turn to the Agile Manifesto and its 12 principles. In this blog post, Stratpoint takes a look at what is NOT Agile, to make sure that we are always true to the Agile spirit in our software development projects.
read more
Launching your first mobile app? We put together a step-by-step on how your brand can get on the fast-moving train of mobile applications.
read more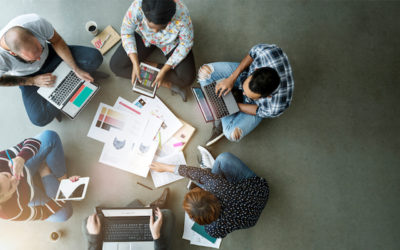 Thinking of starting your own Software Factory? Learn from Best Practices of this modern approach to software development.
read more
While much of the industry has turned agile, software factory is still a relatively new approach. What is a software factory? Mobile developer Stratpoint shares in this blog post.
read more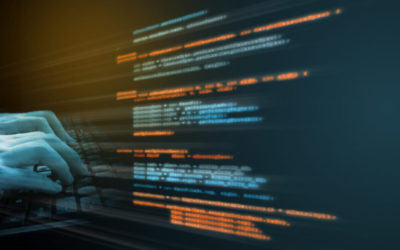 If you are still hand-coding your apps today, you may be falling behind. Find out how a low-code platform like OutSystems can help you catch up.
read more
Now that customers are mostly online, you need applications to handle the demand. If it takes your company 6 months or more to develop software, you may already be lagging behind. Stratpoint and OutSystems will help you catch up.
read more
As a certified OutSystems Sales and Delivery partner in the Philippines, Stratpoint has built enterprise apps fast, right, and future-ready.
read more
In Stratpoint's search for the holy grail — a perfect cross-platform development tool — we explored different solutions, each with their own pros and cons, and found ourselves ready to wield Flutter, our new battle-ready weapon in developing quality applications fast and cost effectively.
read more
Much like mountain biking, businesses need to be ready to adapt in any situation and to adopt new practices. They need to be agile.
read more
Stratpoint is proud to be a Filipino technology company that competes on a global scale.
read more
Stratpoint CEO MR dela Cruz tells us why more women should grow and lead in IT.
read more
Now over 20 years old, OutSystems has proved to be more than just another trendy enterprise application. Today, it is a recognized leader in the Gartner Magic Quadrant both for low-code and for multi-experience platforms. And companies love it and appreciate its benefits for app development.
read more
Stratpoint earns the OutSystems Sales Partner and Delivery Partner badges and is one of the selected few to carry the titles in the Philippines. Stratpoint maintains a high level of expertise in the OutSystems platform through training, certification, and successful implementations.
read more
Stratpoint Technologies, Inc. (Stratpoint) is the 2020 Amazon Web Services, Inc. (AWS) Social Impact Partner of the Year in ASEAN for the development of the hyperlocal information-sharing mobile application, Sharea.
read more
Cary Santos is one of Stratpoint's leaders and AGILE MOVER. With over 20 years of experience in varying leadership roles and exposure in the industry, he drives innovation in the organization, igniting the change through the AGILE FRAMEWORK....
read more
Yesterday, July 10, Kevin, Pao, and Lyndon were invited to the Mapua University Makati Campus to give graduating students a series of technical talks. These graduating students are from different programs such as Bachelor of Science in Information...
read more
We are super proud of our Stratpoint team - Cla, Tin, Axl, Zoe, and Sarah, who was declared as the Grand Champion at Accenture's 2-day all-female hackathon, DevelopHer. Competing against 16 teams of 3-5 women, these women developers were tasked to...
read more
Send Us a Message
BUILD WITH US