It was an exciting love month for us Stratizens! There's always a reason to celebrate, and we couldn't let Valentines month pass without a little fun! Here's what happened in February.
Spicing things up with secret messages
It's not always easy to say what you feel about someone, especially when you work together, but Valentines was the perfect time to make confessions! 
Stratpoint wanted everyone to feel loved and appreciated, so we were given the opportunity to send secret messages to anyone we wanted in the company. When Stratizens found out, let's just say that things got really exciting, really fast!
 We received almost 100 secret messages, and they ranged from mild to spicy. Suffice it to say that, as usual, Stratizens were able to deliver more than what was expected.
Here are a few secret messages that are safe to share. Most of the others made us blush, so we are shying away from posting them online!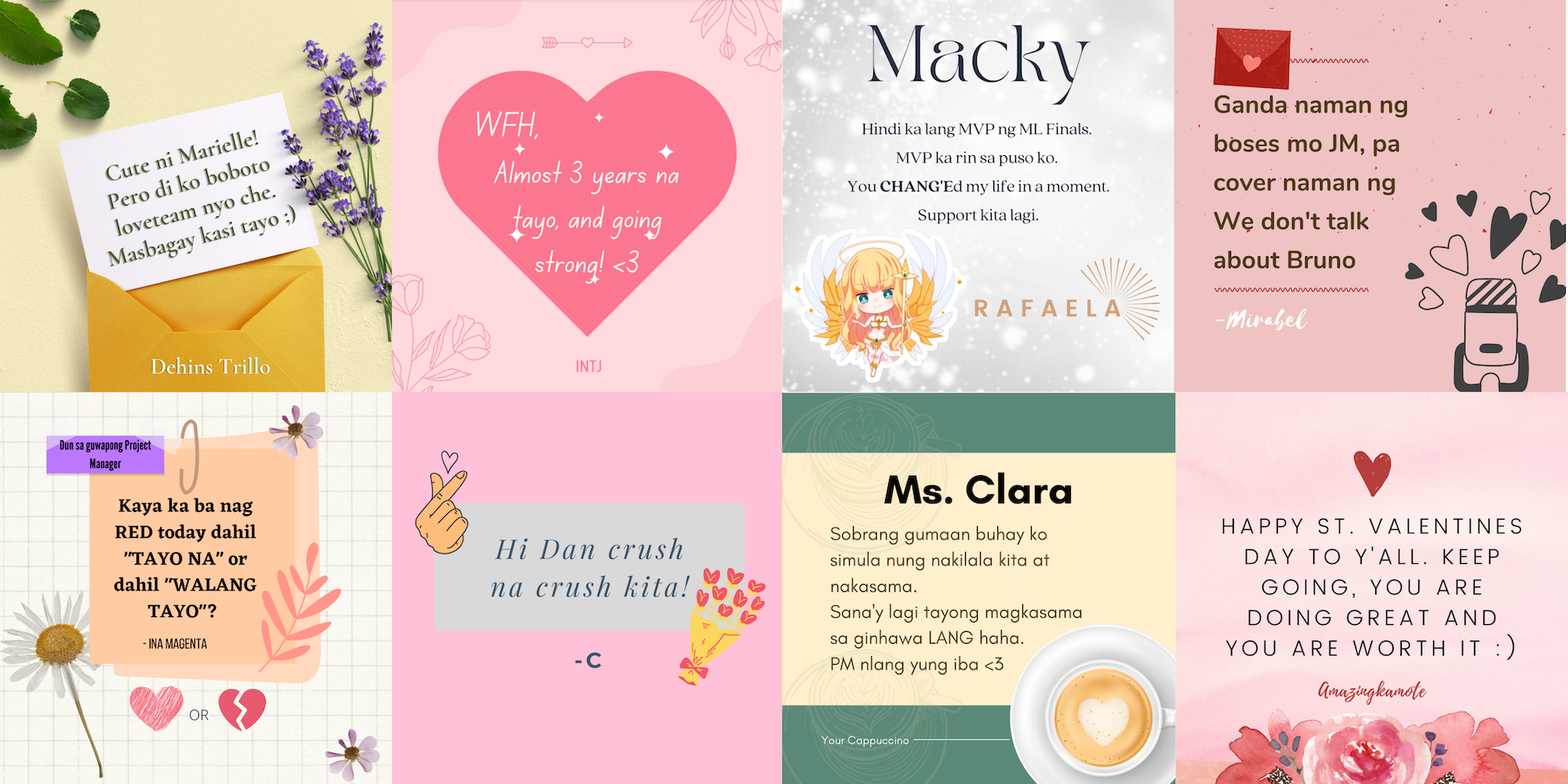 The ship has sailed! Here are our 2022 Love Teams
Pinoys have always been obsessed with love teams. Perhaps we were just born romantics. We have a word in our Pinoy vocabulary to specifically describe that giddy romantic feeling of being smitten, and it doesn't even have a direct translation in English: kilig.
To ramp up the kilig factor for Valentines, we got to play matchmaker once again and elected the 2022 Stratpoint Love Teams.
More than 150 votes across the company were cast. Here are the two lucky pairs who won our votes and our hearts. They got to go out on actual dates.
#PacMon: Caryl and Matthew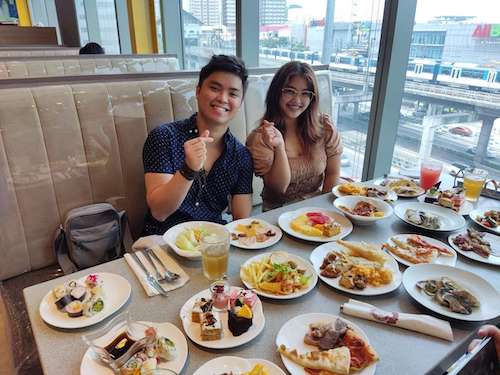 Matthew is a Software Engineer, and Caryl is from HR. They are working together on our STRATSAFE Health App.
#MahalNgMamaKo: Herald and Monica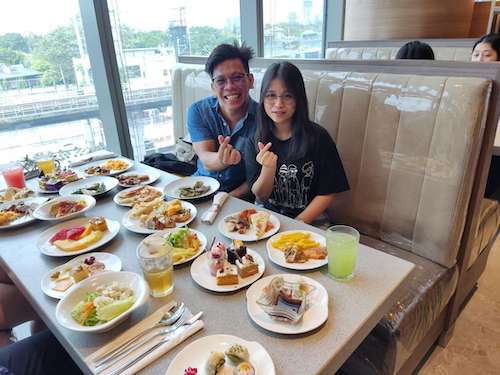 Herald and Monica are both QA Engineers working on different projects.
The pairs went out on a double date at Vikings last Sunday, February 20th.
Love in 2021
 Voting for Love Teams is actually a Valentine tradition at Stratpoint. Let's get to know one of the Love Teams that won in 2021.
#BaClang2: John and Clang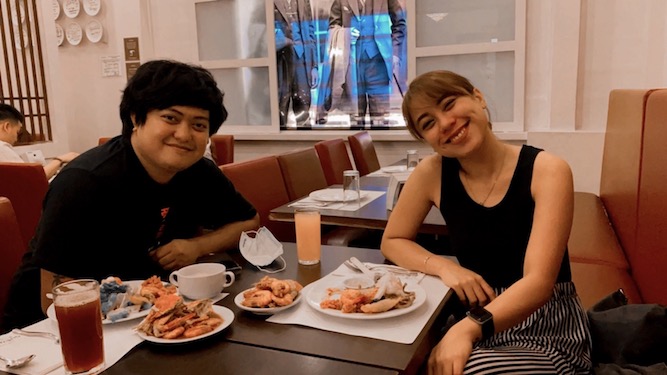 John and Clang are both QA Engineers, and they had been friends long before joining Stratpoint. They share a love for charitable causes, as they often lend their time organizing donation drives for those in need. Last year, they went on a delicious date at Chef Laudico Guevarra's. 
#SamSon: A success story
We're proud to say that we have triumphantly produced a real-life love team from this annual activity. A couple was nominated but didn't get the title of Stratpoint Love Team. But now that they are boyfriend-girlfriend, #SamSon won the game of love!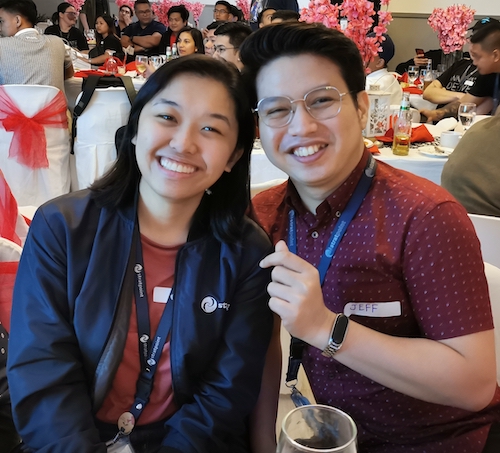 Jeff and Sam met when they were both put on the same intrams team in 2017. From that point, Jeff already caught Sam's eye, and because of the prodding of her supportive friends, Sam began to talk to Jeff about their team's plans for the intrams at first.
Not long after, they found themselves talking often and getting to know each other more, and Jeff began to see Sam in a different light. They also began spending more and more time together, through Stratpoint events.
By the time our Christmas party rolled around that year, the feelings on both ends were pretty much ready to ignite. Oh, and being paired up in game during the party sealed the deal for both of them.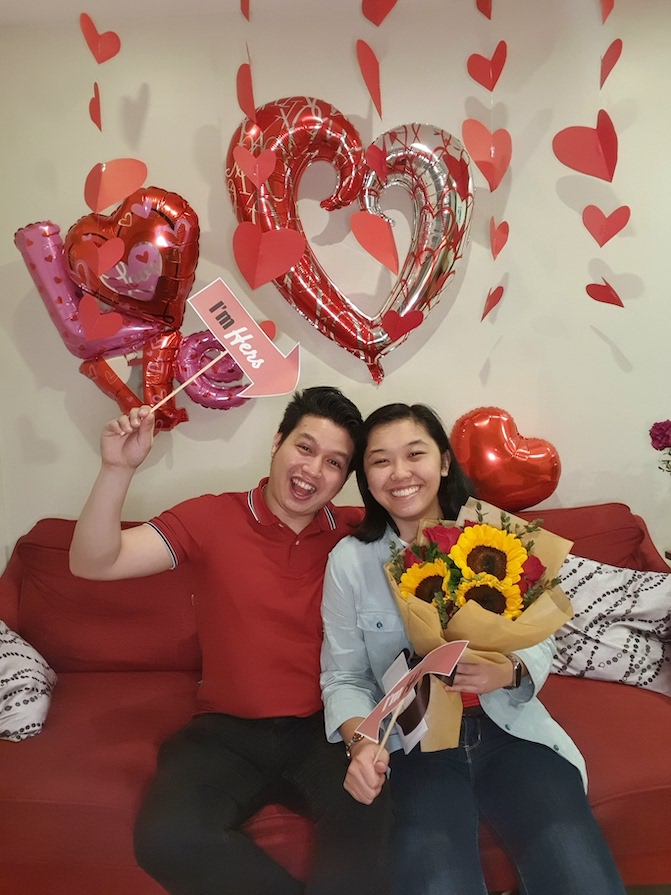 Jeff confessed his feelings to Sam in February of 2018, and they became an official couple in May of the same year. They will be celebrating their 4th year together this year! 
We don't really want to preempt anything for the Love Teams this year, but here's hoping that they endure beyond this season and their friendships blossom into something special. After all, as much as we love a good romantic story arc, we love happy endings even more. We'll try not to be too obvious as we silently cheer you on.
What's your <3 status?
True to Stratpoint's mission of helping sparks ignite between people, we put on shirts in colors that represented our relationship statuses on February 14th. Each color meant one of the following: Single and Ready to Mingle, It's Complicated, Single and Happy, Na-friendzone, Taken and In Love, and Ayaw na Umibig.
Can you guess which color is which?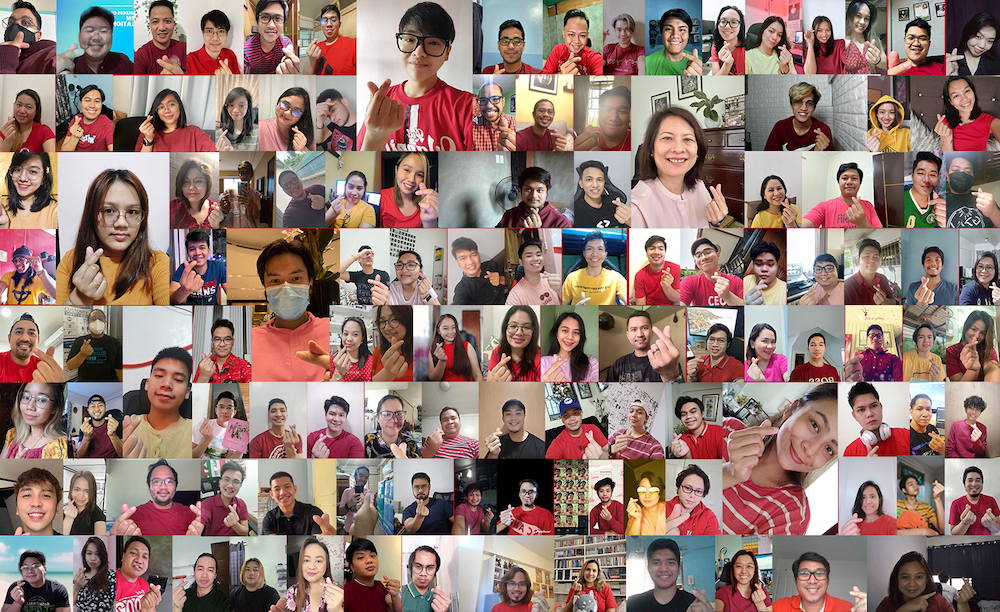 Talk about wearing your heart on your sleeve! We hope that those who are single and ready to mingle get the opportunity to meet!
And that's a wrap for February
It's definitely a blast here at Stratpoint, and we're just so happy to be part of it all. This was a sneak peek into what goes on within our organization, and we can't wait for future Stratizens to join in and be part of the fun. Till our next update!