Web and Mobile Application
Beaconforce taps Stratpoint to deliver actionable insights on remote team performance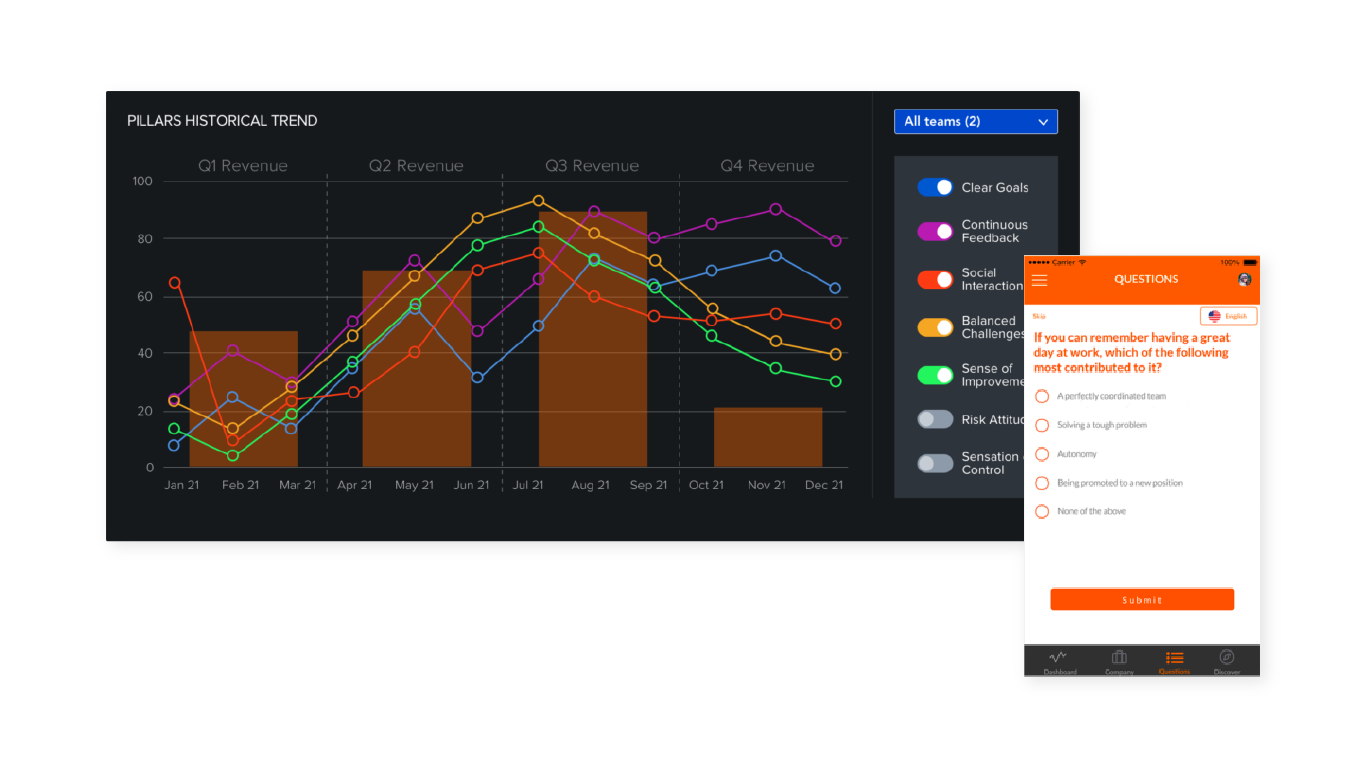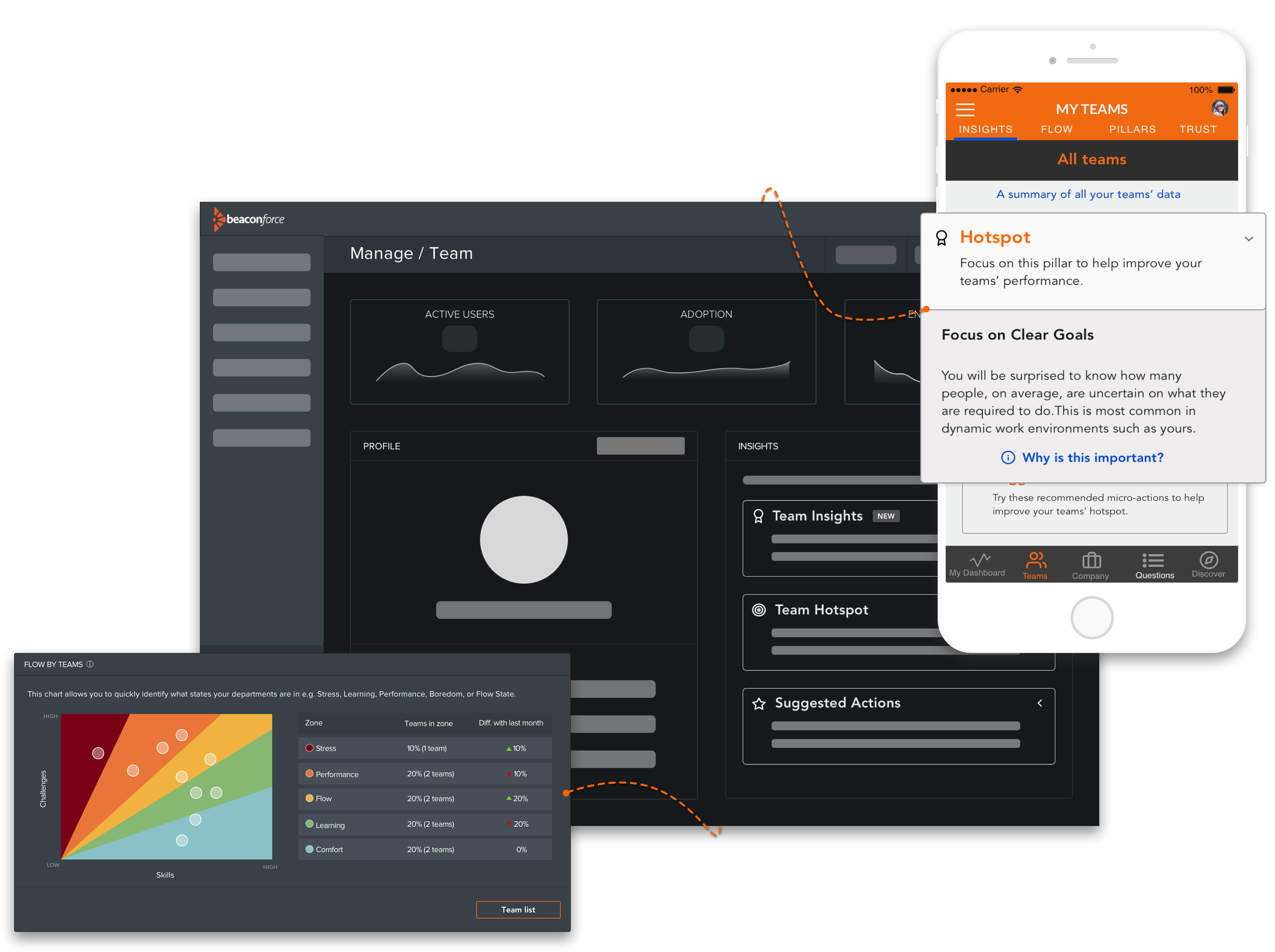 Beaconforce helps companies drive team performance, get real-time insights for professional development, and shape a stronger company culture. It combines behavioral sciences and machine learning to provide actionable and real-time intelligence on what a company needs to grow its people and business.
Digital platforms have eased the world into shifting from onsite to remote work. Now that we have the internet, shared drives, and a wealth of information in data centers across continents, where employees get their work done has become irrelevant. However, and now more than ever, it is still important to keep valuable talents engaged. Beaconforce addresses the need for companies to nurture their workforce, no matter where they are in the world.
Stratpoint's Philippine-based team collaborated with Beaconforce's Silicon Valley-based team to quickly deploy dashboard enhancements, chat, and survey features, and user flows. A long-term client of Stratpoint, Beaconforce expects to tap the tech team to develop more app features in the future.
As workers become more efficient in Zoom meetings, Slack chats, and online workspaces, management also needs to better understand a digital workforce, drive positive behaviors, and increase collaboration and connection. Beaconforce's enhancements create a more insightful experience for its clients as they continue to navigate a work culture that is continuously shifting more towards remote.
VueJS
Kotlin
Firebase
GetStream
Intercom