Stratpoint facilitates employee development through a mentorship program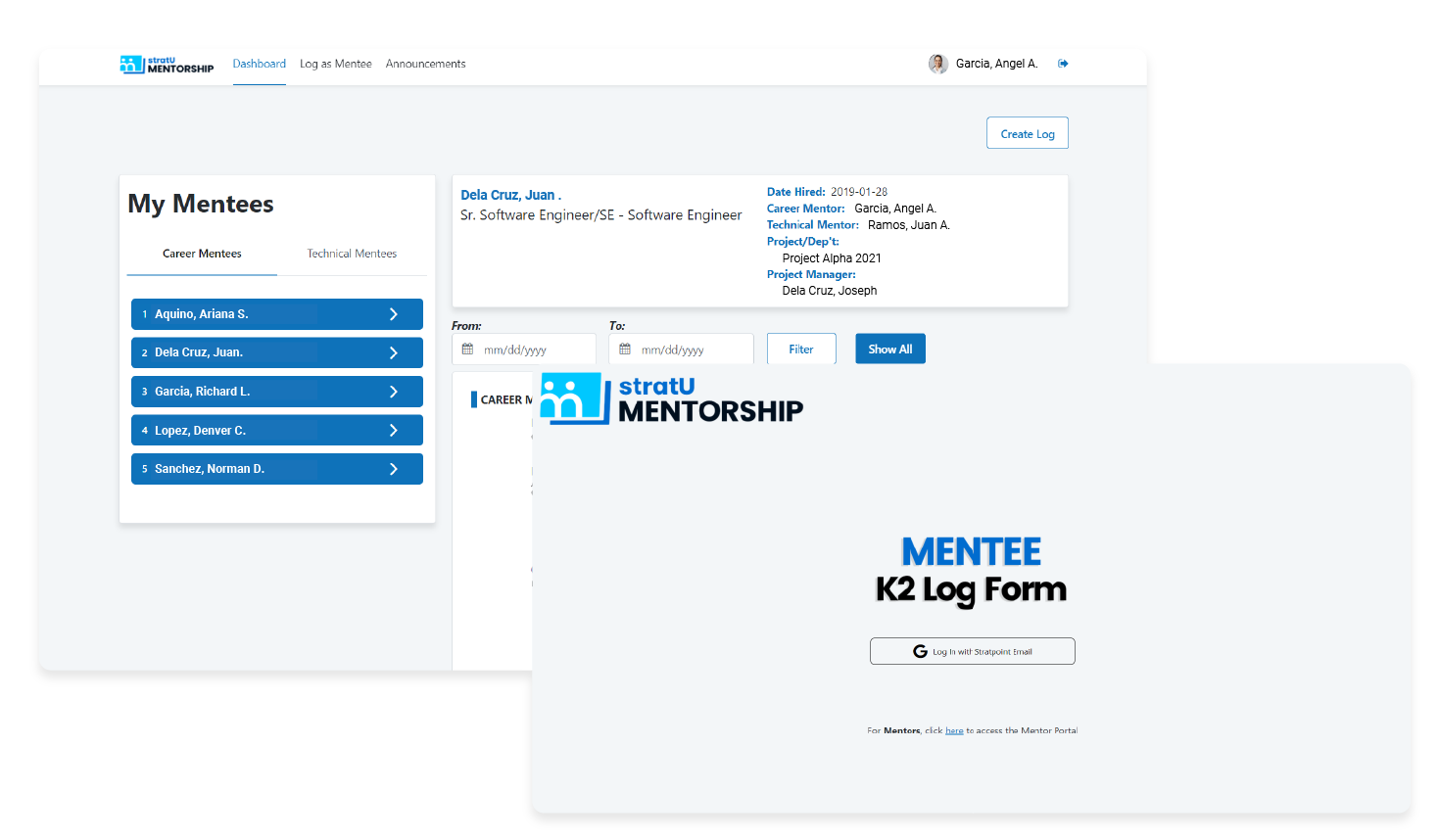 Mentorship is a key piece of Stratpoint's professional development plans for its team. Stratpoint mentors and mentees work together to develop the latter's technical and business skills. HR oversees the progress of these partnerships, which can be challenging given that Stratpoint has over 200 employees located all over the Philippines. HR needed a platform that they can use to run the program and make it a success.
Stratpoint built the Mentorship Log application to help HR facilitate the mentorship program. Based on OutSystems, the Stratpoint Mentorship Log serves as a venue for mentees to record the highlights of their sessions with mentors and for mentors to collaborate with other mentors on how to better enable their mentees. Through the app, HR surveys the quality of the employees' mentorship experience. Mentorship Log is integrated with other internal Stratpoint apps to keep employee files in sync.
The Mentorship Log, along with Stratpoint's other employee-centered apps, will help Stratpoint develop an even stronger IT workforce, which in turn will continue to deliver robust technology solutions to its customers.