Stratpoint secures its working environment in the new normal with a health app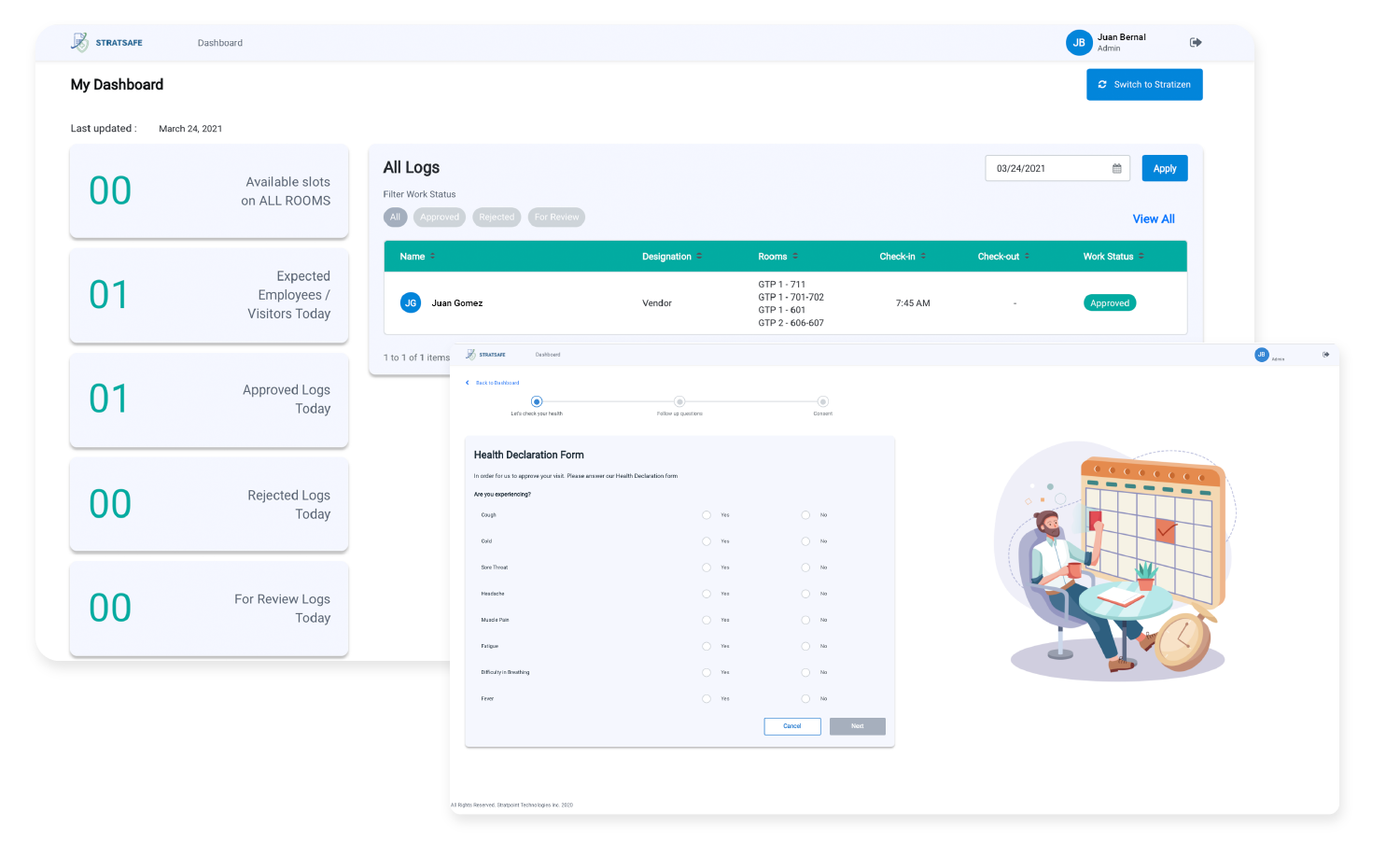 The economy needs to reopen, and, gradually, employees will be going back to their physical offices. The global health crisis is still ongoing, so it needs to be done in a safe and secure manner, with systems in place to monitor the health of individuals and record information that will help in contact tracing.
Stratpoint designed STRATSAFE — its internal health checker and contract tracing app. The web application will aid Stratizens, its partners, and visitors to comply with safety protocols by automating health declarations and monitoring symptoms. Integrated with the employee timesheet, the system triggers contact tracing should a sick person come into contact with another in the same physical location. The working app was delivered in only 4 x 2-week sprints and is ready to incorporate more features as needed in the future.
Along with minimum health standards, STRATSAFE will help Stratpoint keep its team safe and well informed as they adapt to working in the new normal.