Go digital fast through the Build-Operate-Transfer outsourcing strategy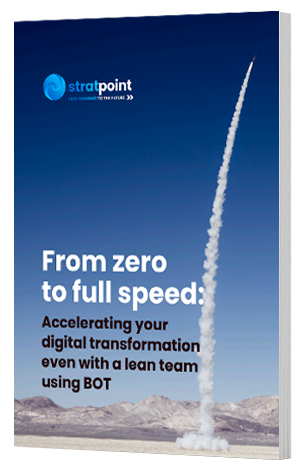 If you don't invest in digital in 2023, competitors will out-innovate you. That's according to a recent Gartner report on business resilience.
But recruiting, onboarding, and maintaining a team that will support your initiatives can be a challenge to companies of all sizes.
This ebook, From Zero to Full Speed: Accelerating your digital transformation even with a lean team using BOT, will teach you how to work with a technology services partner to get the job done.
Learn about:
Risks of not investing in digital transformation

Potential areas for digital transformation in an enterprise

Components of a strong digital transformation strategy

What it takes to form a strong implementation team

Leveraging an outsourcing engagement to kickstart digital initiatives

Regaining full control of digital initiatives through the Build-Operate-Transfer model