Beyond digitalization, customers are demanding more. They want hyper-personalized experiences. They want instant responses to inquiries any time of day. They want you to predict what they need and provide it fast.
Complex demands require intelligent solutions. Stratpoint AI/ML Labs engineers will help you deploy innovative technologies like chatbots or virtual assistants, OCR, computer vision and IoT solutions, and machine learning models, to keep your products and services ahead of your competition.
Managed Chatbot
24/7 chatbot | Analytics | Ticketing | Chatbot + Help Desk
Prototyping
Computer vision | OCR applications
Data science and predictive modeling
Demand forecasting | Predictive analytics | Prescriptive Optimization | Climate and Energy Modeling

Bank on our
experience in AI/ML
---
We research, test, and deploy emerging technologies ahead of the market. Work with a team skilled in experimenting with new and innovative solutions, so you can get the maximum benefits at minimum risk.

Full-service
enterprise IT
---
Our capabilities cover software, data, cloud, and AI/ML, so we have the expertise to build end-to-end solutions that achieve real business goals.

Benefit from
our global practice
---
We have worked with top tech organizations locally and in Silicon Valley. We carry with us knowledge in disruptive platforms as well as best practices to effectively leverage them.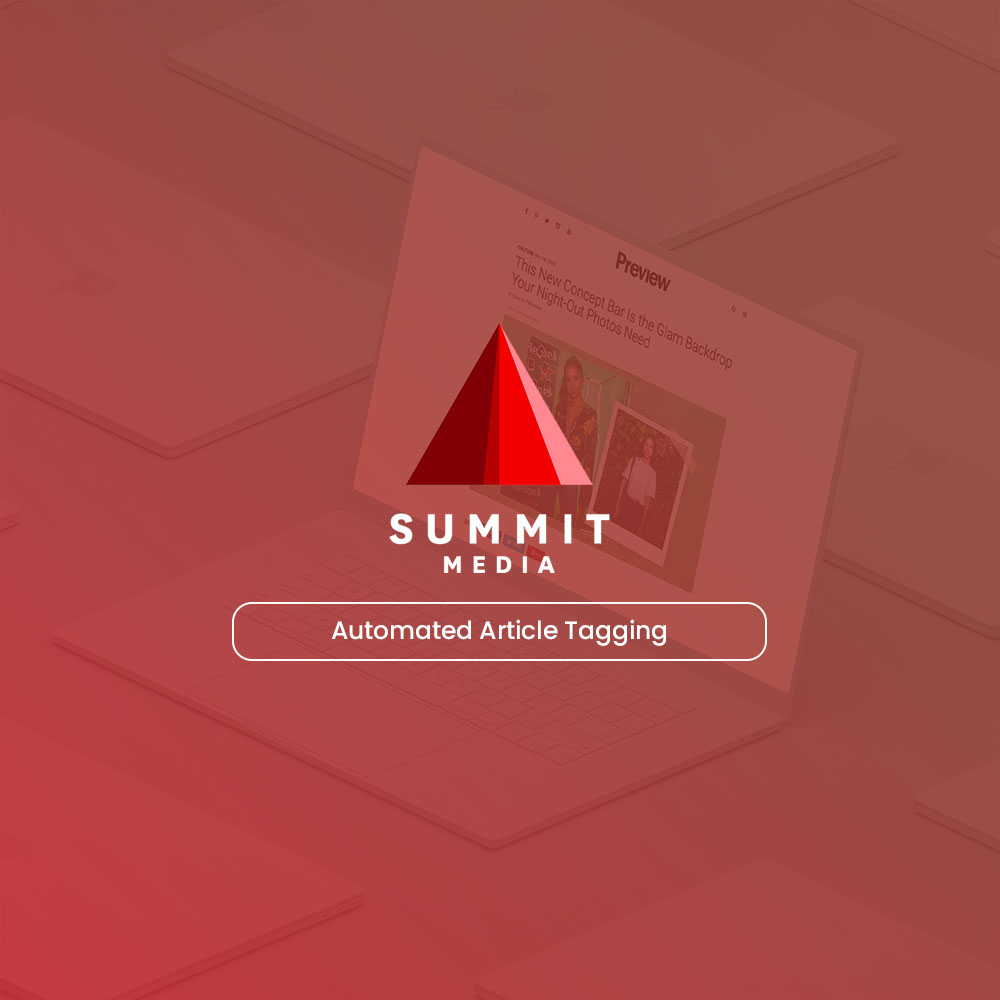 Automated Article Tagging
To understand its audience's preferences and behaviors and ultimately improve overall engagement and experience, Summit Media launched the Automatic Article Tagging project.