Back It All Up:
Backup and Disaster Recovery with Stratpoint and AWS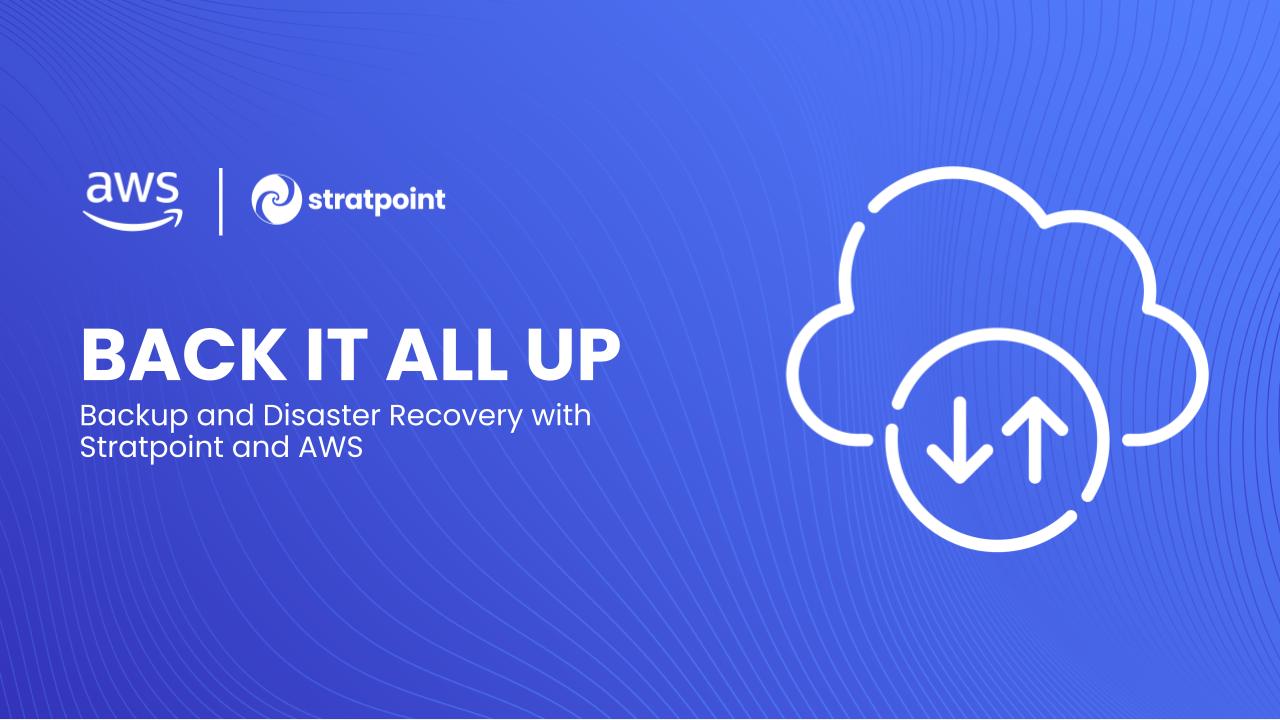 Businesses rely on the uninterrupted flow of data to keep their operations running smoothly. Every minute of downtime could mean lost sales, delays in production, and compromised customer trust. That is why it is important for organizations to have a backup and disaster recovery strategy that addresses data loss, outages, and downtimes that involve not just the IT department but the entire organization.
Topics
Modernizing Backup with Cloud

Disaster Recovery Approaches

Benefits of Different Backup and DR Strategies

International and Local Customer Success Stories
Speakers
Paul Sears

Solutions Architect, Amazon Web Services
Paul has been in the IT and tech scene for more than 25 years, taking on leadership roles in Enterprise Systems Engineering, Data Center and Network Operations, Information Security, and Solutions Architecture.
Gabriel Abriera

Cloud Engineer, Stratpoint Technologies
Gab is a Cloud Engineer and a certified AWS Solutions Architect Associate at Stratpoint Technologies. As part of the Stratpoint Cloud Migration and Managed Services Teams, he helps ensure that the client infrastructure is secure, cost-efficient, and high performing. His experience in Cloud covers projects with top clients such as AllEasy, Gappify, and Metro Pacific Tollways Corporation.