What has happened in the last 6 months?
Lazada and Shopee have held at least 6 sales promotions each that generated millions of pesos in revenue

Netflix has uploaded thousands of new content into their platform

A third telco debuted in the Philippines, challenging the reign of 2 major players in the industry
Despite being in a pandemic, the consumer economy is still moving fast. For brands that want to take a significant piece of the market, they have to move faster in bringing new products to the market and in making them available across multiple channels.
Now that consumers are mostly online, you have to put up the technology to handle the demand of your customers. Trends shift almost instantly, so you also have to be ready to add new features or revise interfaces almost instantly. If it takes your company 6 months or more to do this, you may already be lagging behind.
You have to move fast
Last year, OutSystems surveyed 2,200 IT professionals and senior leaders all over the world. In the report The Speed of Change: How Fast Are You?, 57% of the respondents said that they can deploy apps in 4 months or fewer. 20% even said they can do it in 1 or 2 months. So while other companies are still coding, these fast movers are already serving their customers, promoting brand loyalty, and generating sales. While doing so, they are working on the next release or a new app for a new market segment.
If your app development is not moving as fast as your customers demand, you have to start catching up.
How global brands are getting ahead
Check out these companies that have pivoted quickly, able to ride trend after trend and keep customers loyal and happy. They measure app development timelines in days and weeks, not months.
AXA enables broker productivity through self-service app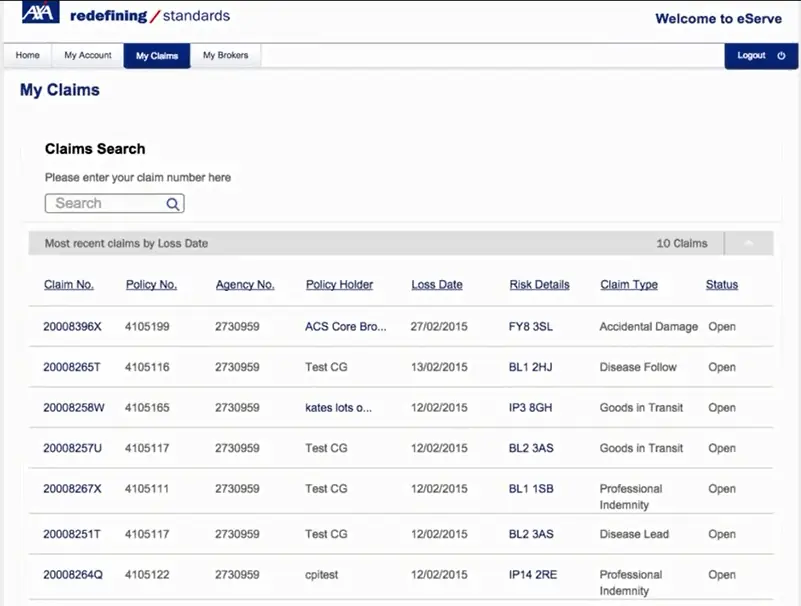 Global insurance agency AXA has over 3,000 brokers. To make the business model work, they need to make it easy for their brokers to handle the business of their own customers. For the longest time, independent brokers have had to call AXA's customer service center every time they need to access claim information. This can be frustrating and time-wasting. 
Insurance is a relationship business, and AXA understands that the brokers can take their business elsewhere. So they made a decision to drive legacy system modernization with an insurance portal for brokers, where they can track claims from any device in a self-service manner. The IT team built the platform using OutSystems in 3 months. Read more.
Estafeta helps get medicine to pharmacy chain customers during lockdown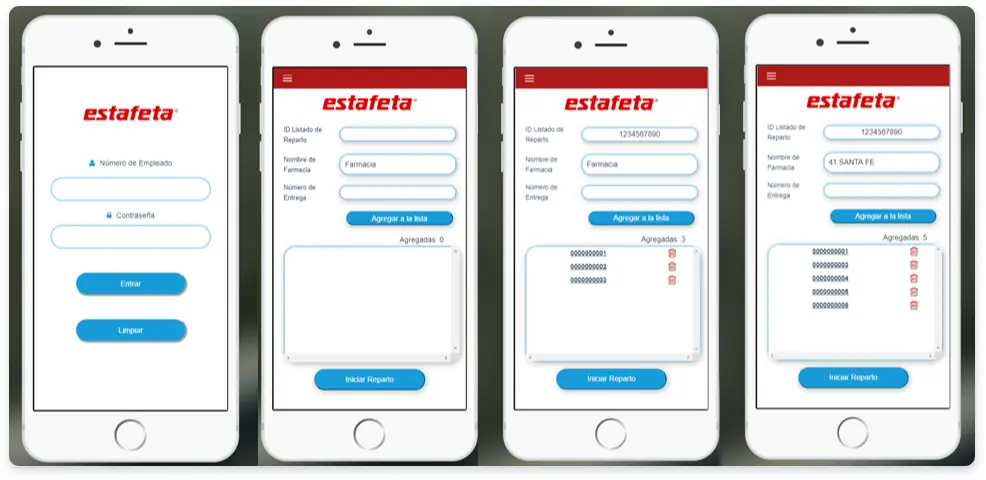 One of Mexico's largest logistics companies, Estafeta, was hit hard by the pandemic-related lockdowns that started in 2020. With 8,000+ employees and 3,000+ vehicles to support and maintain, they needed to find a way to sustain the business. 
One of Estafeta's major clients is a pharmacy chain that was under pressure to deliver medicines to customers, most of whom were sheltering at home. They were drowning in delivery requests but were not equipped to service this new demand. To Estafeta, it was an obvious partnership opportunity — they could put their delivery agents to work and get medicines in the hands of those who needed them urgently.
Estafeta, an OutSystems user since 2015, quickly built the apps that would enable their partnership with the pharmacy chain. Using OutSystems and re-using modules from previous developments, they deployed an app for pharmacy store managers to request and monitor deliveries, including a GPS tracking system. The web-based app was delivered in 3 days with 1 tech lead and 1 developer. 
In a matter of a few more days, they deployed several applications — mobile app for delivery agents, contactless delivery receipt, etc. — with the goal of responding to customer needs during the pandemic. Read more.
Dorel Juvenile ensures child safety in cars
Dorel Juvenile is the maker of the popular Maxi-Cosi car seats and one of the world's largest manufacturers of juvenile products. They responded to a 2019 legislation in Italy that mandated parents and caregivers to equip children's car seats with anti-abandonment devices — gadgets that would alarm the adult when a child is left alone in a vehicle.
What they developed was nothing short of brilliant and innovative. Parents pair their smartphone with a sensor in an e-Safety cushion, which fits most car seats. When the sensor detects a child in the seat, the sensor sends a signal to the smartphone. The app requires that the smartphone be no more than 20 meters away from the cushion; otherwise, the app sets off an alarm. The alarm overrides the phone's silent setting to ensure that the parent is alerted. Should the parent not return to the car, an SMS is sent to two pre-registered contacts.
How long did it take Dorel Juvenile to build and deploy this IoT app using OutSystems? 3 short months. Read more.
Catch up on market demands
Stratpoint is an OutSystems Sales and Delivery partner, one of the few in the Philippines. We help companies build apps fast, right, and for the future. Some of the apps we have built to quickly address user needs are Globe's field knowledge app and Stratpoint's own health monitoring app, both created in less than 2 months.
You too can leverage OutSystems to get up to speed with your development pipeline. Message us through the form below to book a demo.