In our last OutSystems blog post, we told you why companies (including Stratpoint) love OutSystems for application development. Now, let us share how, as a Certified OutSystems Sales and Delivery Partner in the Philippines, Stratpoint has built apps fast and right for our clients.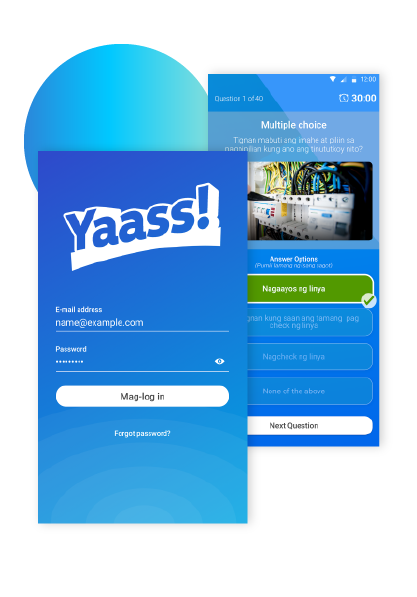 Field Service App
Yaass! is a field service mobile application that Globe's technicians use as a knowledge base and learning platform, with the ability to host e-learning materials and how-to videos. Stratpoint built a working application on OutSystems in 4 weeks, based on the Agile methodology, and continues to deploy new updates and features. With Yaass!, Globe intends to keep their millions of customers loyal by leveling up their field customer service. Learn more.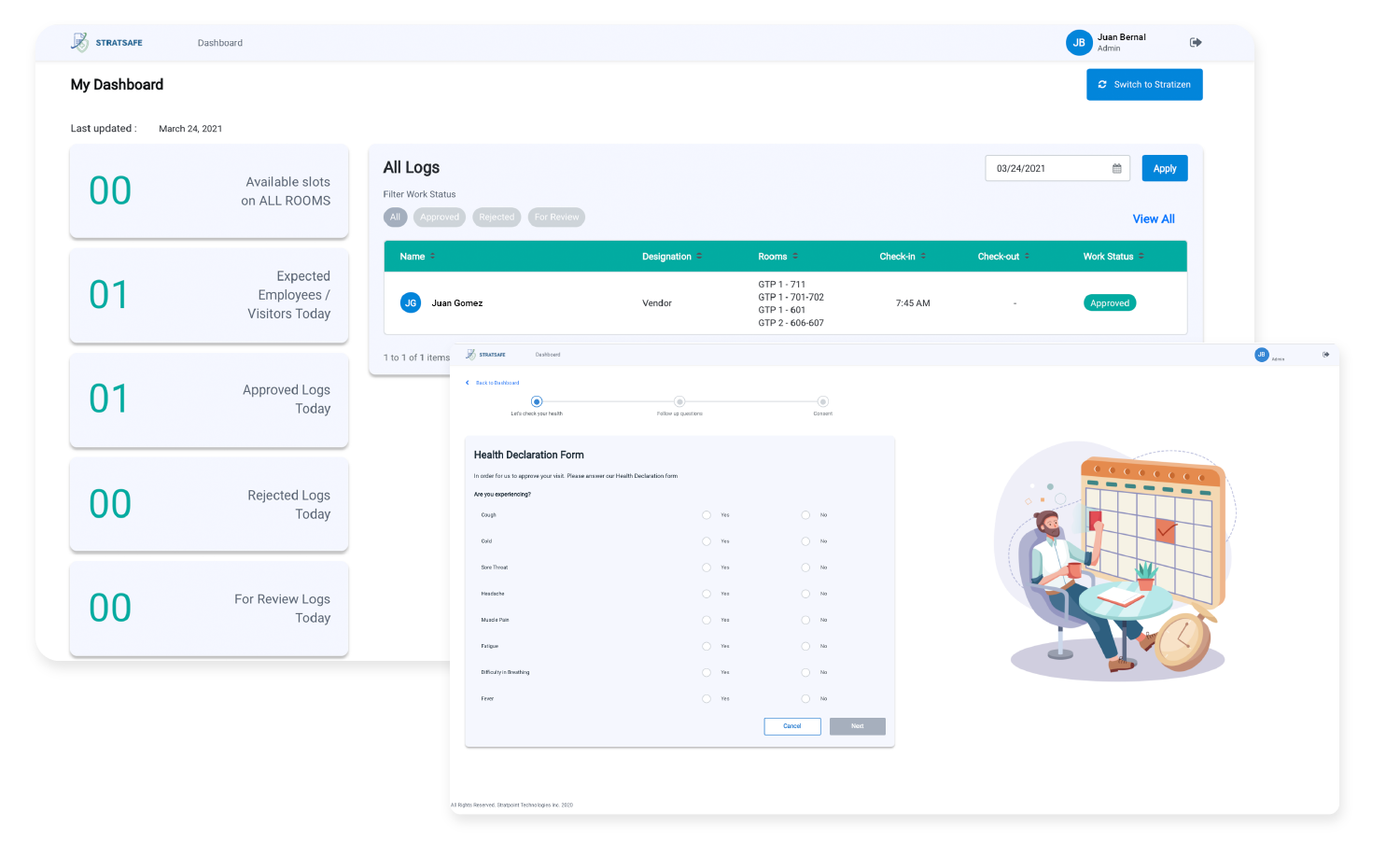 Health Monitoring App
Stratsafe is Stratpoint's health checker and contact tracing app. Stratpoint designed it to automate health declaration, symptom monitoring, and contact tracing through integration with the employee time monitoring system. The development team delivered Stratsafe in 4 sprints by using built-in drag-and-drop and integration features of OutSystems. With Stratsafe, Stratpoint is getting its workforce safe and productive in any emergency situation. Learn more.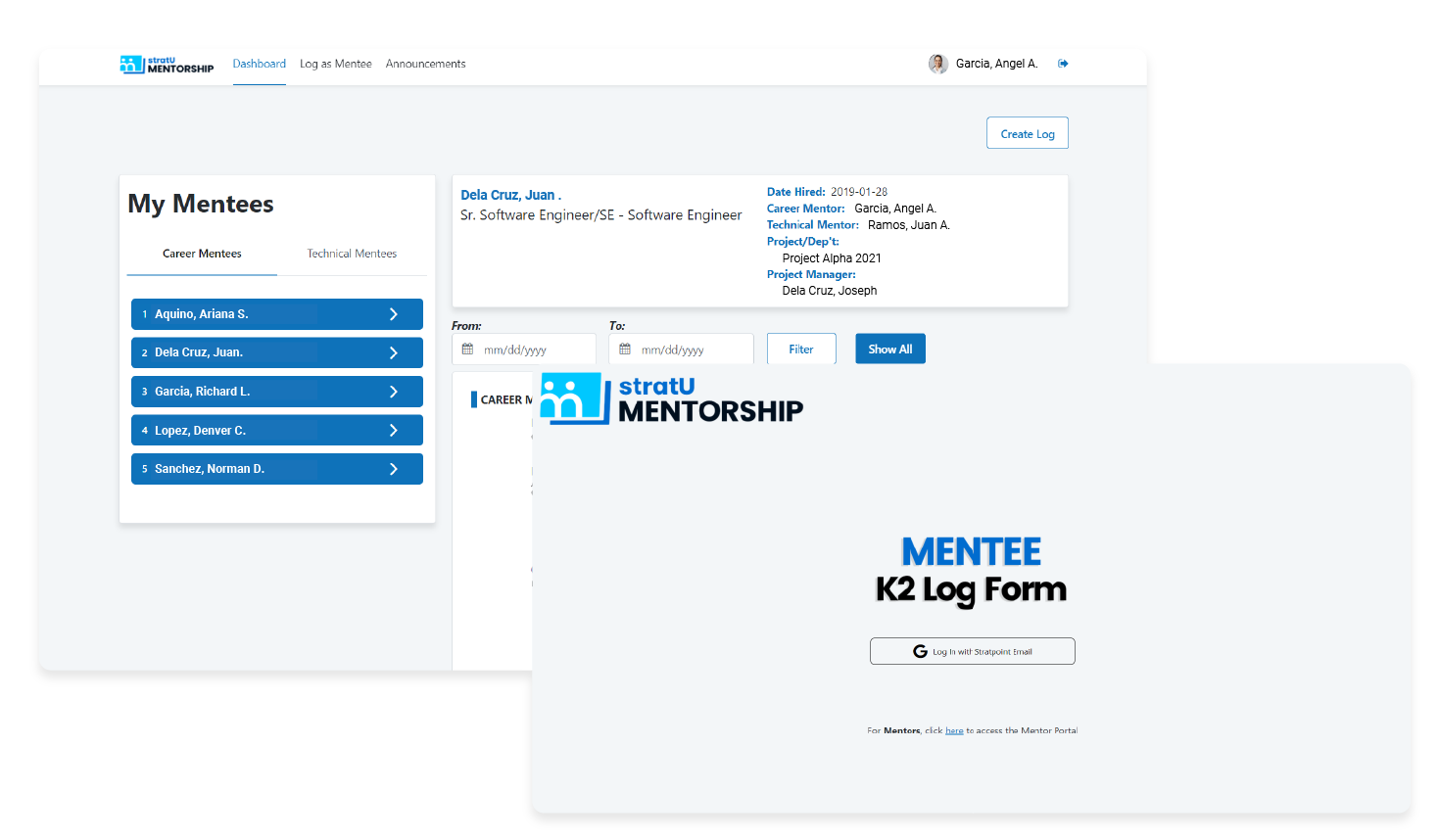 Employee Mentorship App
Stratpoint built its own Employee Mentorship App in order to ensure that professional development plans are executed on time even when a remote working arrangement is in place for its over 200 employees. Using OutSystems, Stratpoint developers created a space for mentors and mentees to collaborate and give and receive feedback, which can be monitored by HR and synched with employee files and other employee-centered apps. With a solid platform for employee mentorship, Stratpoint ensures that its pool of skilled resources will continue to flourish. Learn more.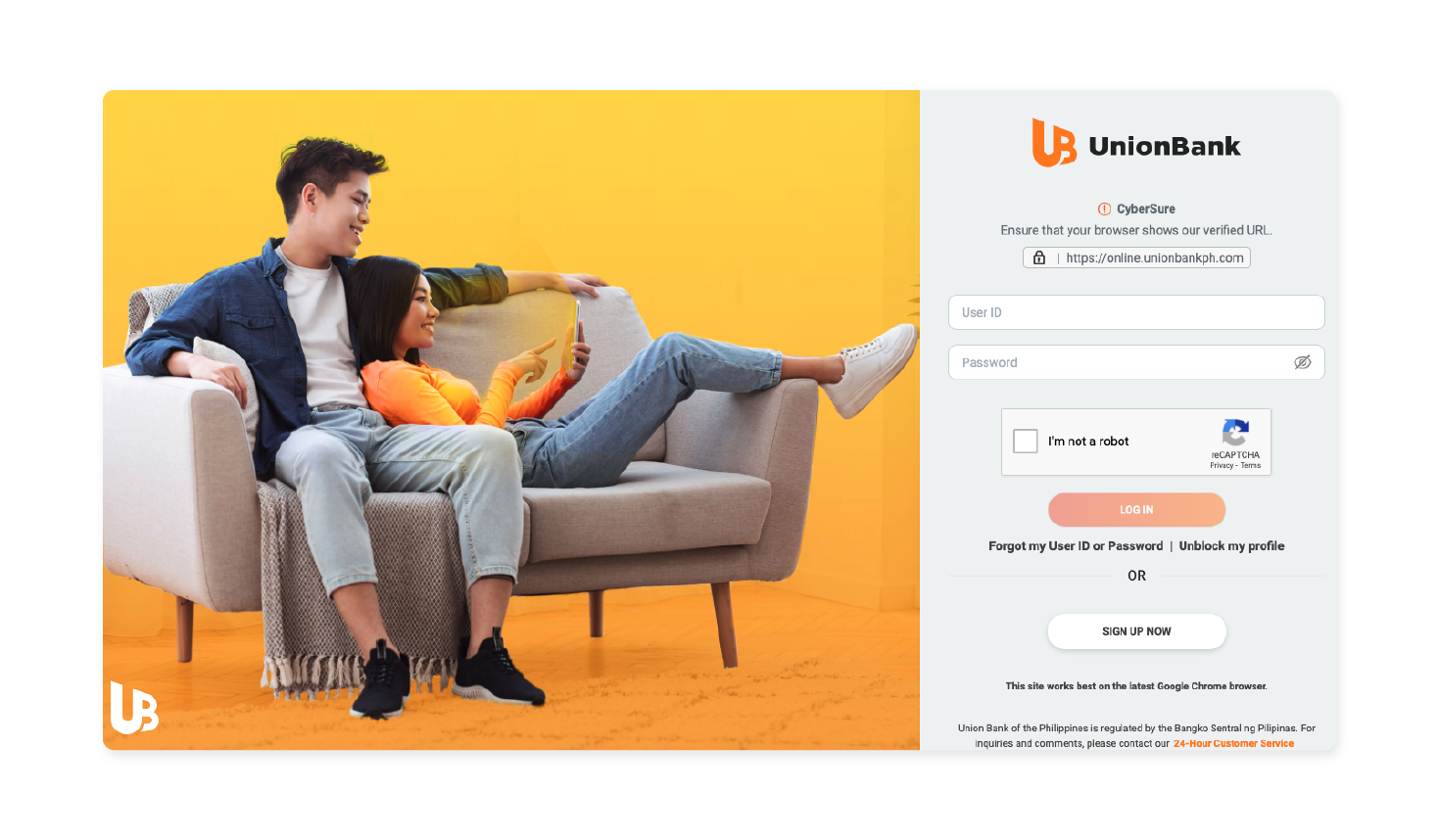 Digital Banking App
To support Unionbank's push to enhance its architecture and get its tools ready to scale with its growing customer base, Stratpoint proposed an OutSystems-based app design, with a roadmap to deploy an API Connector and services management. The new architecture will allow UnionBank to connect and manage all their digital banking-related apps, regardless of whether or not they are created in OutSystems. With a more flexible and future-ready infrastructure, UnionBank intends to keep its spot as the #1 Digital Bank in the Philippines. Learn more.
OutSystems use cases include legacy modernization, ticket handling, internal business processes, field deployment, subscriber self-service, dashboarding, and many, many more. Need to deploy apps fast and right for your brand? Stratpoint is one of the few certified OutSystems Sales and Delivery Partners in the Philippines. Message us at hello@stratpoint.com.