Our day-to-day experiences are now a complete reimagination of what they were 20 years ago. We have stopped hailing cabs — we order rides. We transfer money to electronic wallets while waiting in line for coffee, instead of waiting in line at the bank. Shopping happens through a few taps, not by visiting a few stores.
This reimagination is powered by the continuous flow of data. Every time we click, type, or swipe, data moves instantly across various platforms.
Today, if you want to give your customers a flawless, convenient, and great experience, you need to rethink the way you handle data.
Setting data in motion: Confluent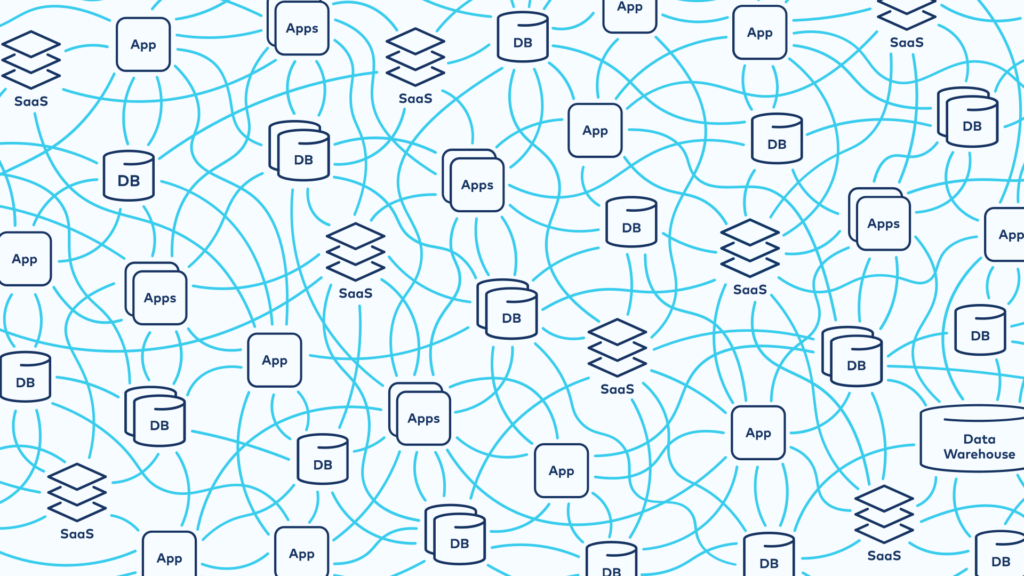 Imagine an enterprise with dozens of individual apps, databases, data warehouses, and software integrations. Critical data that's still stored in legacy databases result in islands of disconnected data that undergo slow, periodic batch processing. This setup is designed for Data at Rest — a misalignment with your customers' demand for real-time response and personalized experiences. 




But a modern company needs data in motion. Customers can't wait for you to conduct daily batch cycles. They need to know where their ride is, if there are fraudulent transactions in their bank accounts, or if their new pair of shoes is going to be delivered before lunch. Customers have no tolerance for stale data and poorly integrated experiences — anything later than now is too late.
To address these challenges, 70% of Fortune 100 companies leverage Kafka, an open-source distributed event streaming platform. Apache Kafka is a community-distributed event streaming platform that handles trillions of events per day. But as your business expands and your use cases become more complex, managing Kafka on your own can also escalate in effort, resources, and costs.
This is where Confluent can set you apart from your competition. Confluent is a fully managed Kafka service created by the founders of Apache Kafka. The cloud-native solution helps businesses address current challenges and demands when it comes to data, enabling speed, agility, efficiency, and improved user experiences.
Forward-looking, data-driven companies rely on Confluent:
Walmart. With numerous stores and massive inventory, Walmart processes billions of events in real-time. Shoppers are assured that what they add to their digital carts are available, that they can pick up their orders at their convenience, or that they can have them delivered to their homes on-time.

Bosch. As a manufacturer, Bosch gets data from products, plants, partners, tools, and other systems. They use an event-driven architecture to get real-time alerts and dashboards that help them plan, communicate, and execute in the most optimized way possible.
Bosch and Walmart are only two of thousands of companies that drive innovation and growth using data in motion and Confluent. Recent studies show that Confluent customers realize time to value 50% faster and their total cost of ownership is 45% lower.
Data strategy on Cloud: AWS
Data challenges keep piling up: exponential growth, new data sources, increasing diversity in data types, more users to adopt and train, and more applications demanding access to real-time data. Clearly, Data in Motion is the way to go — but how does one implement this strategy? 
The traditional data warehousing approach just won't do anymore. With data silos and convoluted connections between apps, databases, and services, you just won't scale. You need a modern data strategy that considers the following:
Insights

that will add value to the business

Modern

tools

to be used from ingestion to visualization

Leadership

team that will own the strategy

Data ecosystem

that is automated, integrated, and has self-service capabilities

Talent pool that is

skilled

with next-generation digital and Cloud technologies

Openness to

continuously improve

processes
Cloud enables this modern data strategy. It is critical that you use a platform that can accommodate your requirements for agility and innovation while ensuring solid data governance and security. Amazon Web Services (AWS) offers the most reliable, scalable, and cost-efficient Cloud computing services that you need. AWS's complete family of purpose-built data services covers data movement, data lake, databases, blockchain, analytics, business intelligence, and machine learning capabilities. 
Harmonizing Data and Cloud Strategies: Stratpoint
Engaging top-tier technologies like Confluent and AWS is a wise move — but you need a third power player to complete your strategy. You need to make sure that you are making the most out of your investment in these technologies by integrating them seamlessly into your organization.
Stratpoint is a digital transformation and acceleration enabler trusted by top companies in the Philippines and in Silicon Valley. We are an advanced consulting partner of AWS and a certified Confluent consulting partner. Stratpoint's certified engineers have the experience and expertise to deliver data and Cloud solutions to modern companies like yours.
With the Power of 3 — Stratpoint, Confluent, and AWS — you can confidently move forward with your Data in Motion strategy. For more information, reach out to us through the form below.